Driven by Award Winning Technology
Inline Advanced Particle Separation
High Efficient Vacuum Flash Phase Change Treatment
Vacuum Membrane Distillation
Versatile and Adaptable Systems for Any Environment
We have designed our systems so that they may be used as skid based systems or designed to fit within a container. They can also be transported as an external load under a helicopter.
In addition, we designed our systems to work in all climate zones, there are nearly no climate limitations.
Discharge permit requirements are achieved by replacing different technologies within the machine for each unique situation. We have designed our machines to be highly adaptable regardless of the situation or environment.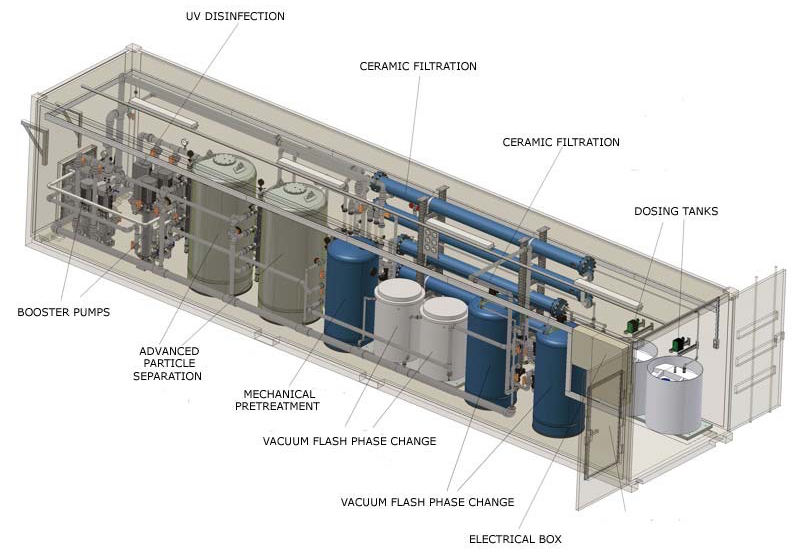 Want to find out more about our solutions